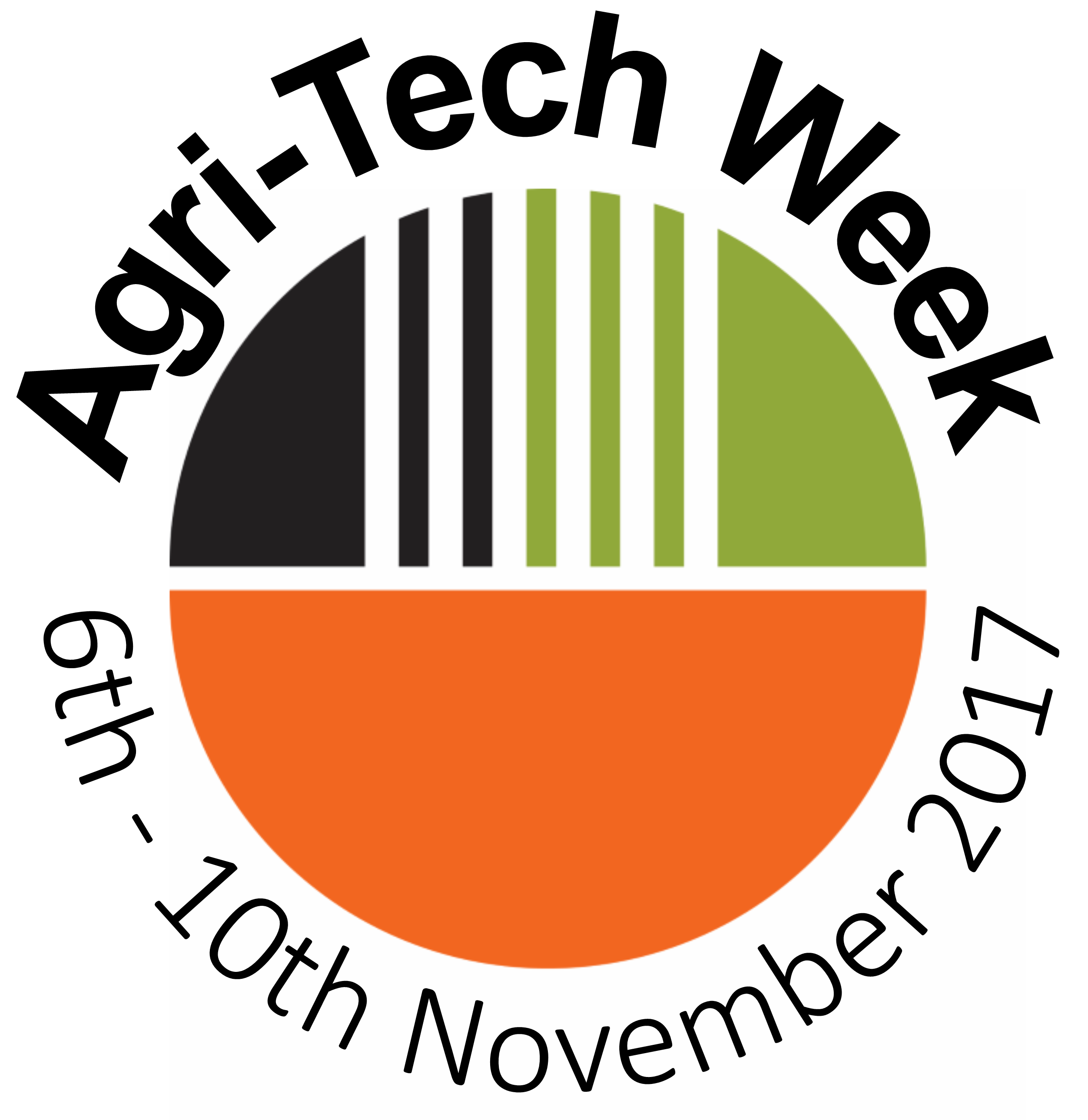 Monday 6th November
Afternoon: Water and Soils – Lincoln:
Riseholme Campus, Riseholme Hall, Lincoln LN2 2LG
"In Lincolnshire most areas at risk to coastal flooding are highly productive, on low-lying rich silt soils. Salt damage can remain in soils for some years after flooding, so we have been investigating remediation strategies. We have also used satellite imagery and future flood scenarios to get an idea of which crops will be most at risk in areas liable to flooding."
Dr Iain Gould, Senior Lecturer in Agri-Food Technology at the University of Lincoln
Presentations and interactive workshop hosted by Lincoln Institute for Agricultural Technology looking at
The impact of coastal flooding on agricultural land
The contribution of agrochemicals, especially metaldehydes to water sources.
Farm systems management and governance for producing good water quality for drinking water supplier, Fairway Project
Soil Moisture Monitoring and use of autonomous systems (Thorvald Robot)
Tuesday 7th November
All day: REAP Conference: Today's Knowledge Meets Tomorrow's Technology – Cambridge:
Wellcome Genome Campus Conference Centre, Hinxton, CB10 1RQ
"There is also lot of merit in the older varieties, particularly for flavour. Many of these old varieties have been lost, as they couldn't stand up to today's commercial practices. Identifying the traits that make them more sustainable and matching that with how we farm in the future, will be an important way to capture the best of what we have now and improve on that." Matt O'Hagan, Senior Agronomist at Marks & Spencer, speaker at REAP.
The case for using agri-tech to add value and increase profitability, productivity and sustainability will be proposed by experts from a number of perspectives - farming, retail, technology, science and policy.
The keynote speech will be delivered by award-winning Argentinian farmer Maria Beatriz Giraudo who brings insights from no-till cultivation and heavy use of biological agents, with a response by Professor Ian Crute, former Chief Scientist at AHDB.
The day will be completed with a sofa session featuring experts from different fields discussing the issues raised.
One of the highlights is the Start-up Showcase with early stage companies pitching to the audience, as well as the exhibition area with demonstrations of the latest agri-tech.
To register, please visit the REAP website: www.reapconference.co.uk
Wednesday 8th November
Morning: 'Tyres, Traction and Compaction' – Suffolk:
The Marsh Larder, Shotford Hall, Harleston, Norfolk, IP20 9QT
"The workshop will take an in-depth look at wheels, load, tyre pressures, tyre selection, variable pressure and compaction," says Teresa Meadows, Knowledge Exchange Manager (East Anglia) at AHDB. "This will be explored during the morning along with a practical demonstration of the importance of tyre pressures using a weigh cell."
This joint workshop between AHDB, Essex & Suffolk Water and Catchment Sensitive Farming will look at how to avoid waste through traction inefficiencies and reduce compaction effects to improve soils. An in-depth look at wheels, loads, tyre pressures, tyre selection, variable pressure and compaction will be explored during the morning along with a practical demonstration of the importance of tyre pressures using a weigh cell.
Wednesday 8th November
Afternoon: Essex Agri-Tech Expertise
Wivenhoe House, Wivenhoe Park, Park Rd, Colchester, CO4 3SQ 
Hosted by the University of Essex this event will feature presentations, lab-tours and workshop to include a robotics, drones and plant sciences.
Thursday 9th November
Afternoon: RNAA Annual Lecture – Norfolk:
Easton and Otley College, Easton, Norwich, NR9 5DX
Hosted by the Royal Norfolk Agricultural Assocation and Easton and Otley College, this event considers the future influences (economic, financial, geo-political, scientific/ technological) on UK agriculture and how Norfolk's farmers might find 'their' way in an increasingly uncertain and complex world. In particular, it asks what role agri-tech has to play, where new developments are coming from and whether we have the right sklls ans talent to cope with the future. Taken altogether, we ask how we meet the future needs and demands of the consumer, on the one hand, and the rural economy on the other.
The speaker at this event will be Professor Allan Buckwell, an agricultural economist and Senior Research Fellow at the Institute for European Environmental Policy.
Friday 10th November
Morning: Saving waste in Horticulture: optimising resources – Cambridge:
Sophi Taylor Building, NIAB Park Farm, Histon, Cambridge, CB24 9NZ 
"Brightly coloured fruit and vegetables offer a wealth of bioactivies that are being used for anti-aging products, cancer prevention, natural colourings and nutritional enhancements," says Dr Lydia Smith, Head of NIAB Innovation Farm. "This is a valuable new market for the horticultural industry and offers an opportunity to use non-edible waste such as skins and stones. The workshop aims to scope out the prospects to accelerate the transition to a bioeconomy."
This event will include seminars and a workshop to discuss management and reduction of waste in the food chain, hearing about best practice to optimise resources as product moves from the field or glasshouse to the packhouse. Hosted by NIAB, this event will feature international partners from the pan-Europe consortium Bioboost, funded by the EU Interreg 2seas programme, coming together to discuss progress and innovation in the industry to reduce waste.
Full details for these events can be found at www.agritech-east.co.uk/events
Date:
Monday, 6 November, 2017 - 09:00

to

Friday, 10 November, 2017 - 17:00