Increasing the yield of crop plants is a major facet of increasing food security, and one way to do this is from understanding plant biology. Once we understand the underlying biology, we can optimise those inputs key to plant growth, and minimise disruptive factors, as well as ensuring plants are resilient to potential climate changes. Within the Initiative, this is approached from the study of several aspects of plant biology: from the study of insect pests, and how they spread diseases; of efficient forms of photosynthesis, and of how epigenetically encoded variation can be exploited in breeding, as well as how RNA silencing can act in development. This theme also encapsulates work on optimising the extraction of lignocellulosic biofuels from plant waste, in order to relieve the food vs fuel dilemma, as well as work on archaeobotany and archaeogenetics, in the context of the broader archaeology of food.
09 Oct 2013

A breakthrough in understanding the evolutionary pathways along which some crops have become significantly more productive than others may help scientists boost yields of some staple foodstuffs.
Read More
29 May 2012
New research reveals that velcro-like cells on plant petals play a crucial role in helping bees grip flowers.
---
05 Apr 2012
Cambridge researchers have developed a new technique for measuring and mapping gene and cell activity through fluorescence in living plant tissue.
---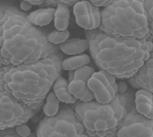 03 Feb 2012
In this video Dr Beverley Glover explains how a daisy is a collection of tiny flowers grouped together to make it look like a single big flower.
---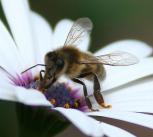 02 Feb 2012
Some plants go to extraordinary lengths to attract pollinators. A unique collaboration between plant scientists and physicists is revealing the full extent of botanical advertising.
---
17 Jan 2012
Newly discovered family of genes could help us breed grasses with improved properties for food and fuel.
---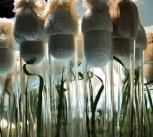 07 Jul 2011
Plant scientists in Cambridge have embarked on ambitious plans to improve crop yields by solving one of the chief limitations of photosynthesis.
---
06 Jul 2011
Understanding how plants 'silence' invading viruses could hold the key to releasing their hidden potential.
---
04 Jul 2011
Fundamental research on plant development at the Sainsbury Laboratory will help in the future design of optimal crops.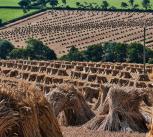 11 Apr 2011
New collaboration aims to address the growing demand for food and fuel by improving the process of photosynthesis.
---
13 Sep 2010
Researchers have discovered key plant enzymes that normally make the energy stored in wood, straw, and other non-edible parts of plants difficult to extract.
---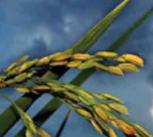 26 May 2009
An ambitious project that aims to increase rice yields could provide the solution to future food shortages.
---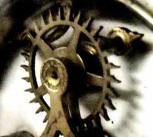 01 May 2008
How do plants tell the time and the passing of the seasons? Plant scientists are enlisting the help of engineers in their quest to uncover the rhythms of circadian clocks.
(Alex Webb)
---
People specializing in this area