Good or bad, sustainable or not? It takes multiple perspectives to capture the scientific, cultural, and political reasons why we eat the way we do, and what future diets might look like. Could different perspectives help to change our views and habits?
Cambridge researchers with different expertise and viewpoints will discuss the value and importance of specific foods and food technologies, from canning and refrigeration, to meat and potatoes. Bring your own ideas and questions: we invite you to join the conversations!
Bookings will be available through the Cambridge Festival of Ideas website from the 23rd of September.
---
This is a Cambridge Global Food Security IRC and Centre for Global Knowledge Studies (gloknos) event, supported by the EIT Food #AnnualFoodAgenda project.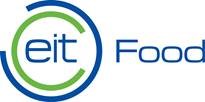 ---
Date:
Tuesday, 15 October, 2019 -

17:30

to

18:45
Event location:
Sainsbury Laboratory Auditorium, 47 Bateman Street, Cambridge CB2 1LR