The two-day conference in Cambridge, UK attracted over 200 delegates and speakers from around the world, for talks and discussions on aspects of global food security from a diverse range of perspectives.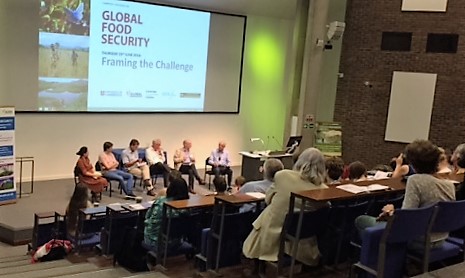 Panel debate on priority research questions and opportunities for impact, with Jiping Sheng (Renmin University), David Rose (Cambridge University), John Ingram and Charles Godfray (Oxford University), Nigel Poole (ICRISAT), chaired by Prof. Sir Brian Heap.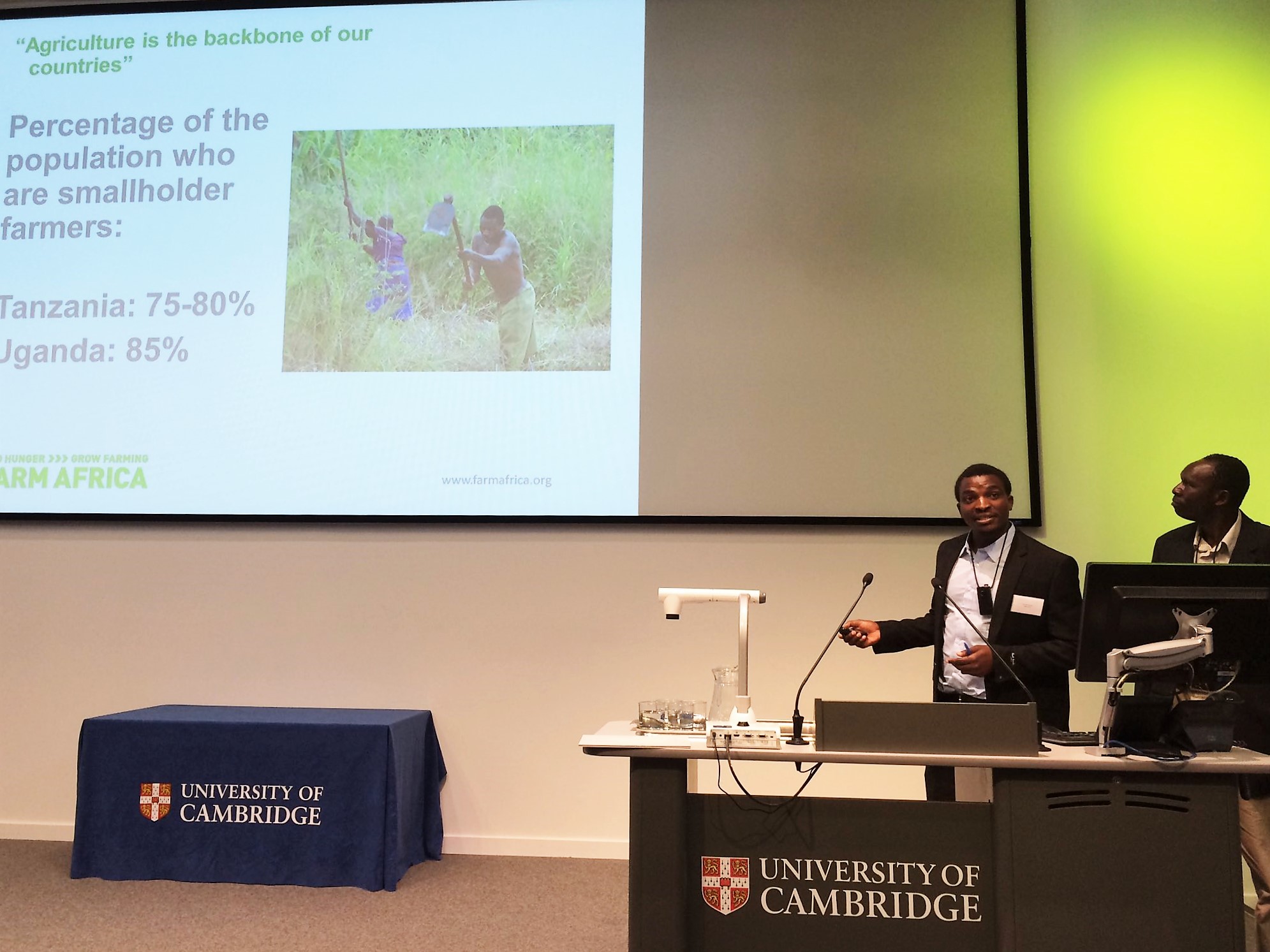 Farm Africa's Shadrack Yoash and John Opio explain how agriculture is the backbone of their countries.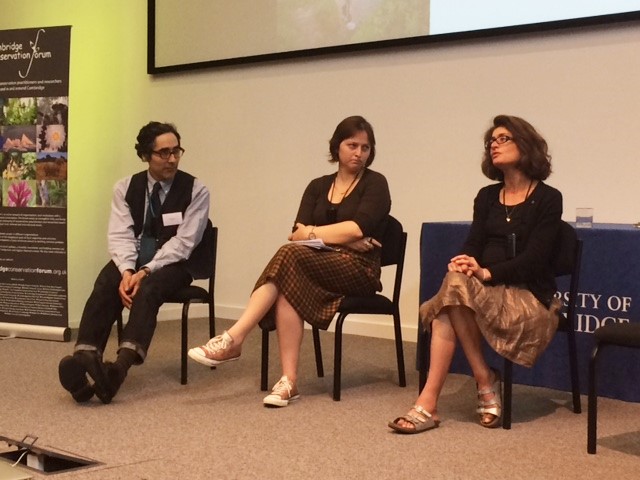 Pablo Monsivais (CEDAR), Niki Charalampopoulou (Feedback), and Tara Garnett (Food Climate Research Network) discuss issues of household food insecurity, food waste, and the environmental impact of dietary choices.
Audience participation contributed to lively discussions.
CLICK HERE FOR MORE PHOTOS FROM THE CONFERENCE