Coming from a country with an enviable food culture, Foivos Anastasiadis is intent on leading others towards a healthier and more sustainable diet.
Meet Dr Foivos Anastasiadis
He is working to draw together research and food industry partners to address this complex issue from a supply chain perspective. A relative newcomer to Cambridge, his involvement in Cambridge Global Food Security's flagship EIT Food programme has brought new perspectives, new ideas, and new collaborators in his goal to engage consumers and redesign sustainable food supply networks for healthier nutrition.
Q: Where are you from?
A: I grew up in north-west Greece, in a village called Sagiada.
Q: Tell me something about the food there
A: Agriculture and tourism are vital to the Greek economy, and the good weather supports both. Across Greece we have easy access to high quality food at reasonable prices. We produce almost everything: fresh fruit and vegetables, honey, olive oil, wine, dairy products, meat and fish. If you combine that with the diverse local cuisines, then the result is a unique gastronomic experience. You can find excellent food even in the remote, family-managed taverns; places that don't even feature in the tourist guides.
Q: Why are you here?
A: In 2017 I joined Cambridge's Centre for International Manufacturing (CIM) at the Institute for Manufacturing (IfM) to work on sustainable food supply chains. My main area of responsibility here is the EIT Food programme. It's a consortium of 55 partners from leading businesses, research centres and universities across 13 countries, including Cambridge. The aim is to put Europe at the centre of a global revolution in food innovation and production, and in how food is valued by society. Each year the partners have to come up with new collaborative project ideas, and the best ones are funded by the programme. I'm here to explore new research ideas with practical implications, leading to proposals for funding under this programme. My expertise is aligned with specific projects we've applied for this year.
Q: What's your research purpose?
A: My research is in sustainable production, marketing and consumer behaviour around food, and sustainable food supply chains. The food system is very complicated, involving lots of different stakeholders and processes and complex networks, so it's really challenging - yet very interesting - to try and manage the sustainability or improve the efficiency of the system.
Recently we've been thinking about inventory optimisation to support more personalised and nutritional food choices, and to minimise food waste. The idea is to leverage digital technologies – like mobile phone apps – to gather information about the nutritional requirements of individual consumers, then redesign the supply chain to produce and deliver the foods they need in the most sustainable way. The consumers' personal nutrition requirements will be based on their stated needs and their buying history. The food manufacturers and retailers will use consumer food profiles to calculate the optimal level of stock, and provide more sustainable delivery options by reconfiguring their supply chains. We want to provide suggestions of the 'ideal food basket' for each shopper, delivered to them via a mobile app during shopping.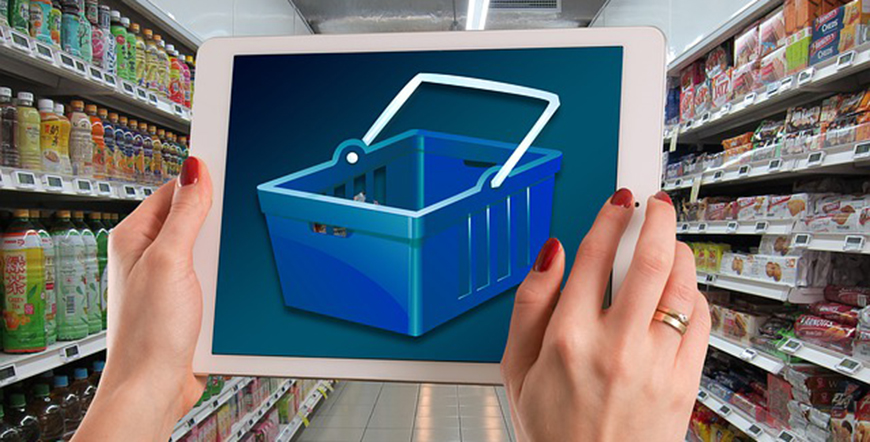 Q: How is this relevant to Global Food Security?
A: The population of the earth is growing, and it's estimated that three billion people are overweight while another two billion are undernourished, while at the same time there's a big problem with food waste. Any contribution to sustainability research in the food area is significant for global food security in the long term. For example, if you find a better way to optimise resource efficiency and properly manage food losses and waste in the supply chain from farm to fork, you can improve the sustainability.
Q: Where are you going?
A: EIT Food is a European consortium, so I've attended a lot of meetings and events in different places across Europe to find out what the other partners are interested in and exchange ideas. It's been really interesting to hear how the industry perspective can differ from the research perspective. We might want to address the same problem, but we approach it in completely different ways. Understanding that, and bridging the divide, is the key to successful projects. Some of the industry partners are global businesses operating in many different markets, and they make their decisions based on different considerations to academic researchers. They have practical constraints such as their resources, their internal processes, and how the business is performing, so they have a different perspective.

Q: Do you feel like you're part of something bigger than yourself?
A: Certainly. I believe it's highly unlikely that any individual can achieve something significant by themselves. Many people make such claims, but the truth is that any breakthrough is a collective work one way or another. I believe we're all part of something bigger. EIT Food is a closed consortium of partners from around Europe. The idea is to produce something that could be applied by industry directly, not just published in a journal. So it's more about trying to come up with novel applied ideas, rather than competing with each other. The key to success is finding the elements that are interesting for everybody to work on in collaboration.
Q: What's the one piece of advice you'd give others?
A: Research can be difficult and challenging, like any other job. If you can, you should work on topics that are really interesting and exciting for you, because that will keep you going.
Q: What would make the world a better place?
A: For people to become more conscious of the impact of their actions on others, and on the planet. It sounds like a vision of utopia, but if we all try to be more altruistic, we can't go wrong.